10
Apr
5 Food Pairings for Your Outdoor Dinner Party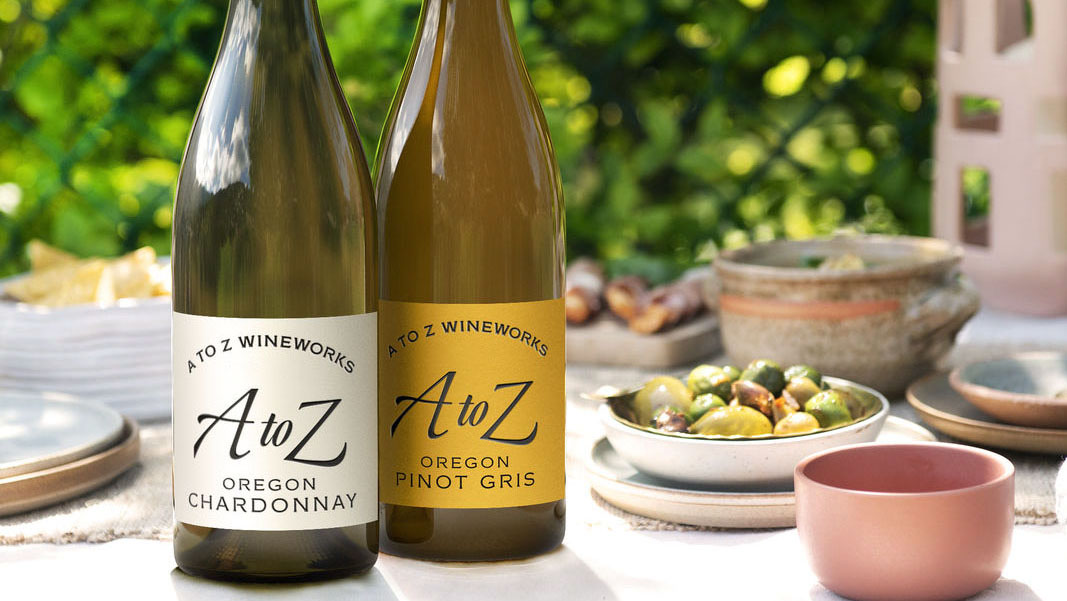 It's outdoor dinner party season! Whether you're planning a swanky soirée, backyard BBQ, or even a small patio party, at some point you'll need to plan for dinner and drinks. The drinks are easy! White wine is refreshing and versatile, ideal for outdoor occasions. Cool-climate Oregon wines have balanced acidity alongside the bright fruit flavors. A to Z Wineworks' Chardonnay and Pinot Gris are affordable, quality wines that pair well with just about anything, taking the guesswork out of your dinner menu. Here are some of the best food pairings for white wine that are perfect for spring and summer.
Seafood
White wine and seafood are a classic pairing, and especially great for grilling season. Light-bodied white wines like Oregon Chardonnay or Pinot Gris pair well with shrimp, oysters, or crab cakes. They don't overwhelm the delicate seafood flavors, while the acidity of the wine helps to cut through rich or buttery sauces.
Salads
Salads are great for a light, refreshing food option on any outdoor occasion. Pair a fresh, green salad with a crisp white wine like Pinot Gris, which compliments the acidity of the salad dressing and the sweetness of fresh vegetables.
Cheese and Charcuterie
A fan-favorite wine pairing appetizer, Chardonnay is the star of this show. Zippy and fruity, this Oregon white wine can cut through rich cheeses and balance the saltiness of charcuterie.
Grilled Vegetables
Nothing quite beats the satisfying char on some grilled vegetables, and the options are endless! White wines are an excellent accompaniment to the naturally sweet, light veggies, and nicely balance the smoky flavors from the grill.
Light Pasta Dishes
For a more substantial main course, consider serving a light pasta dish with fresh herbs or a light cream sauce. A bright white wine like Chardonnay will add levity to the meal, while a well-rounded Pinot Gris complements just about any herbaceous flavors.
No matter how formal or casual, Oregon white wines from A to Z Wineworks are great for any occasion, including your next outdoor dinner party. Whether you're serving grilled dishes, salads, or anything in between, pick up some A to Z white wine for easy pairing with any meal. Remember to enjoy responsibly.
Purchase our selection of white wines at a location near you.
Read Other Blogs
22
Sep
Learn how to make a delicious salmon pasta that pairs well with our A to Z Pinot Noir.
16
Oct
Rosé wines have been made for centuries yet the current love affair with dry rosé in the United States is a more recent phenomenon. With the popularity of white Zinfandel i
07
Jul
Late summer in Oregon is all about our abundant harvest. Blueberries, boysenberries, corn, tomatoes, chilies, squash and more give us a reprieve from the ubiquitous kale of winter