We Are
Winemakers
Production
Marketers
Creatives
Innovators
Leaders
Viticulturists
WE ARE A TO Z! Behind each wine bottle, you'll find an amazing cast of characters contributing at each step from farm to table. Producing wine in Oregon since 2002, A to Z Wineworks' employees have worn many hats to help build where we are today.
All
Leadership
Winemaking
Marketing
Cellar
Operations & Lab
Bottling
Vineyard
Winery Operations
Human Resources
Finance
Direct Sales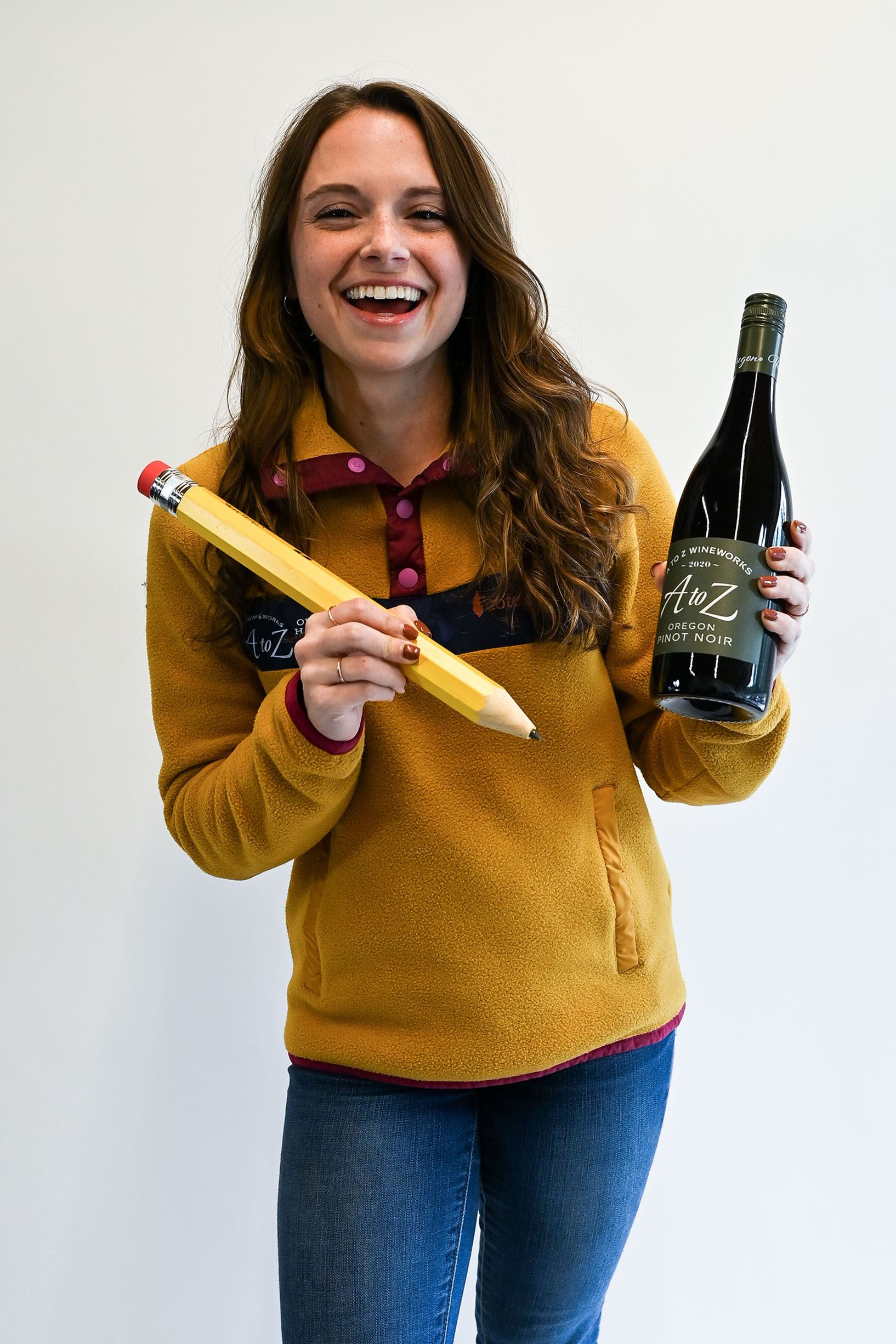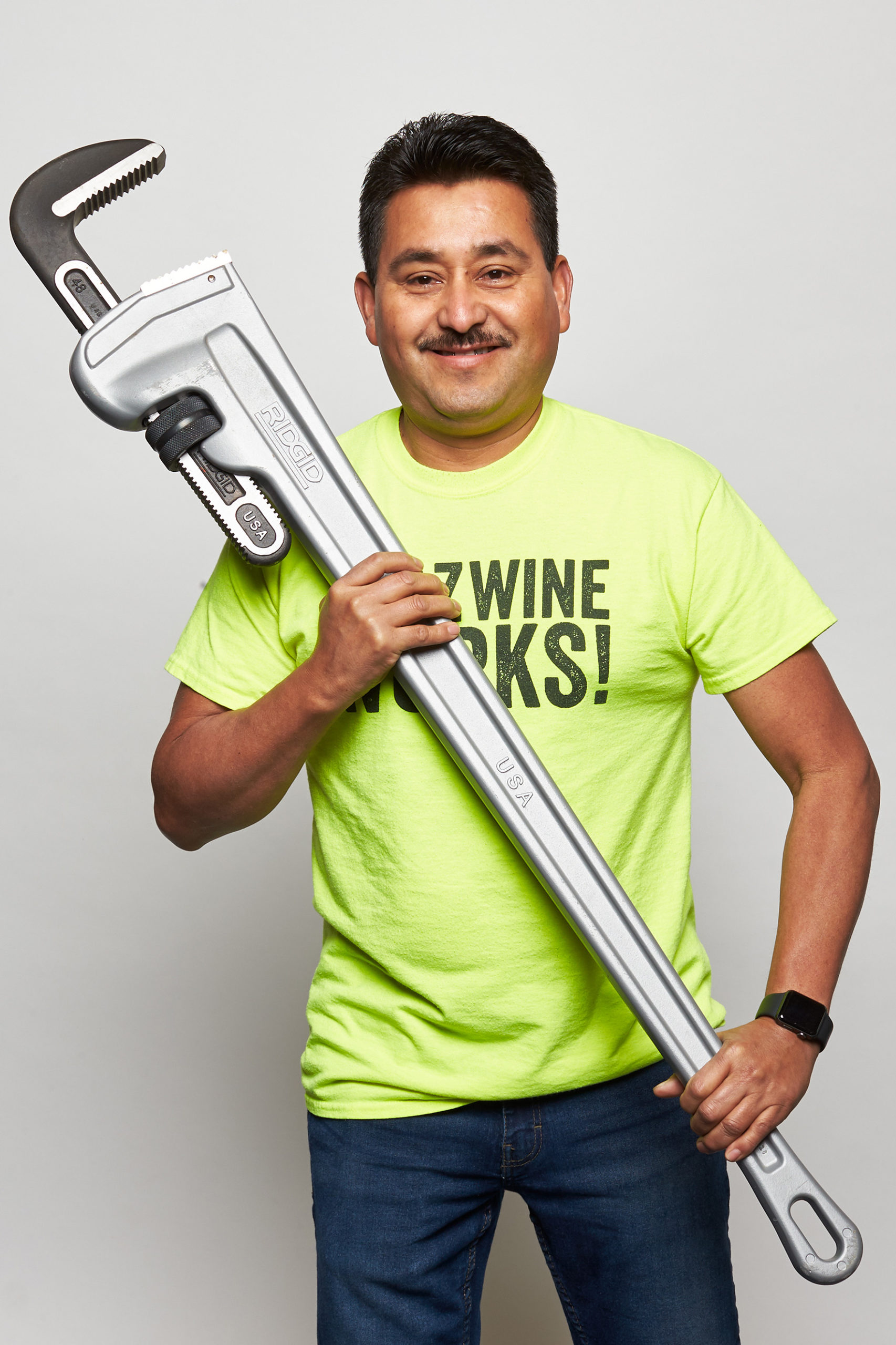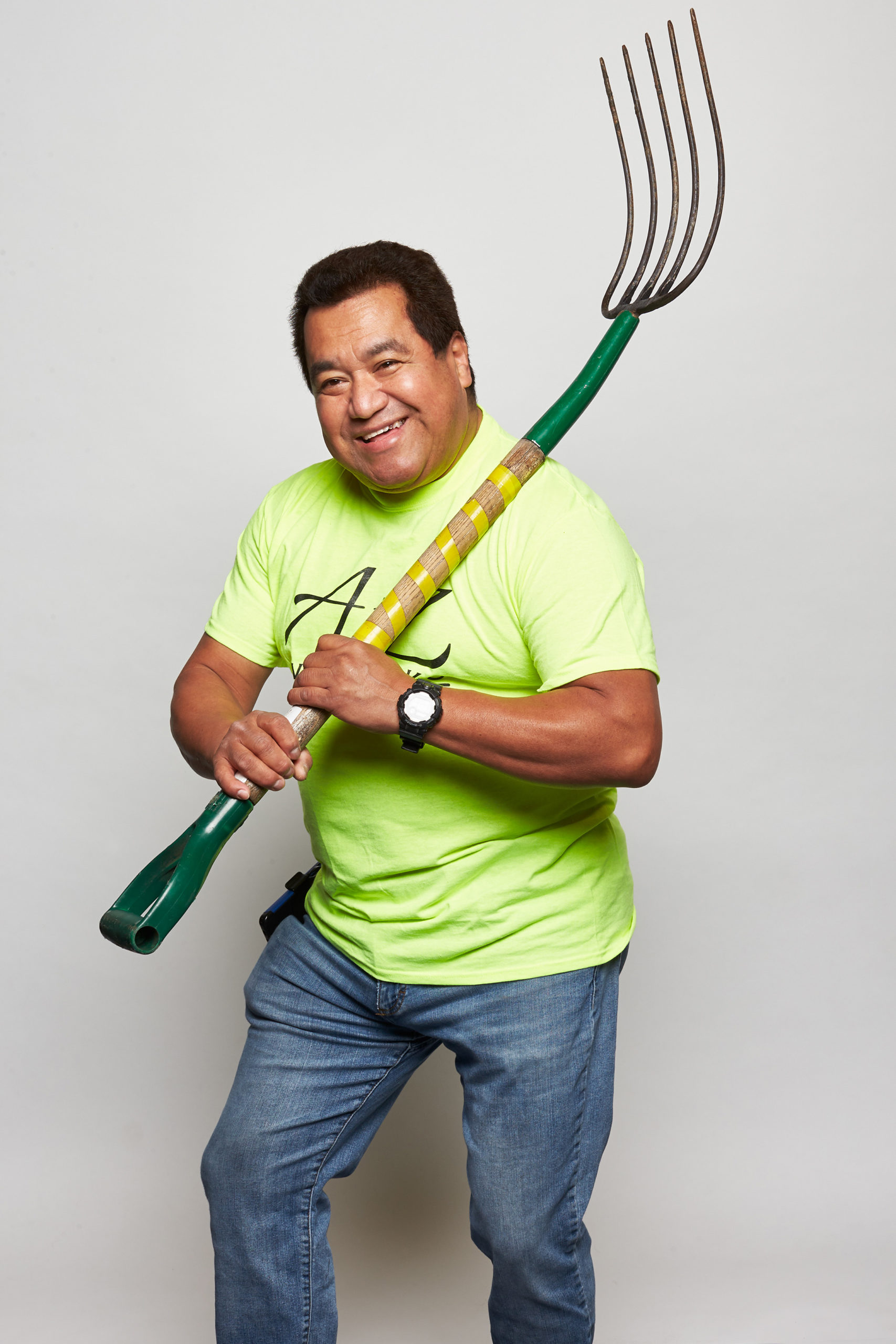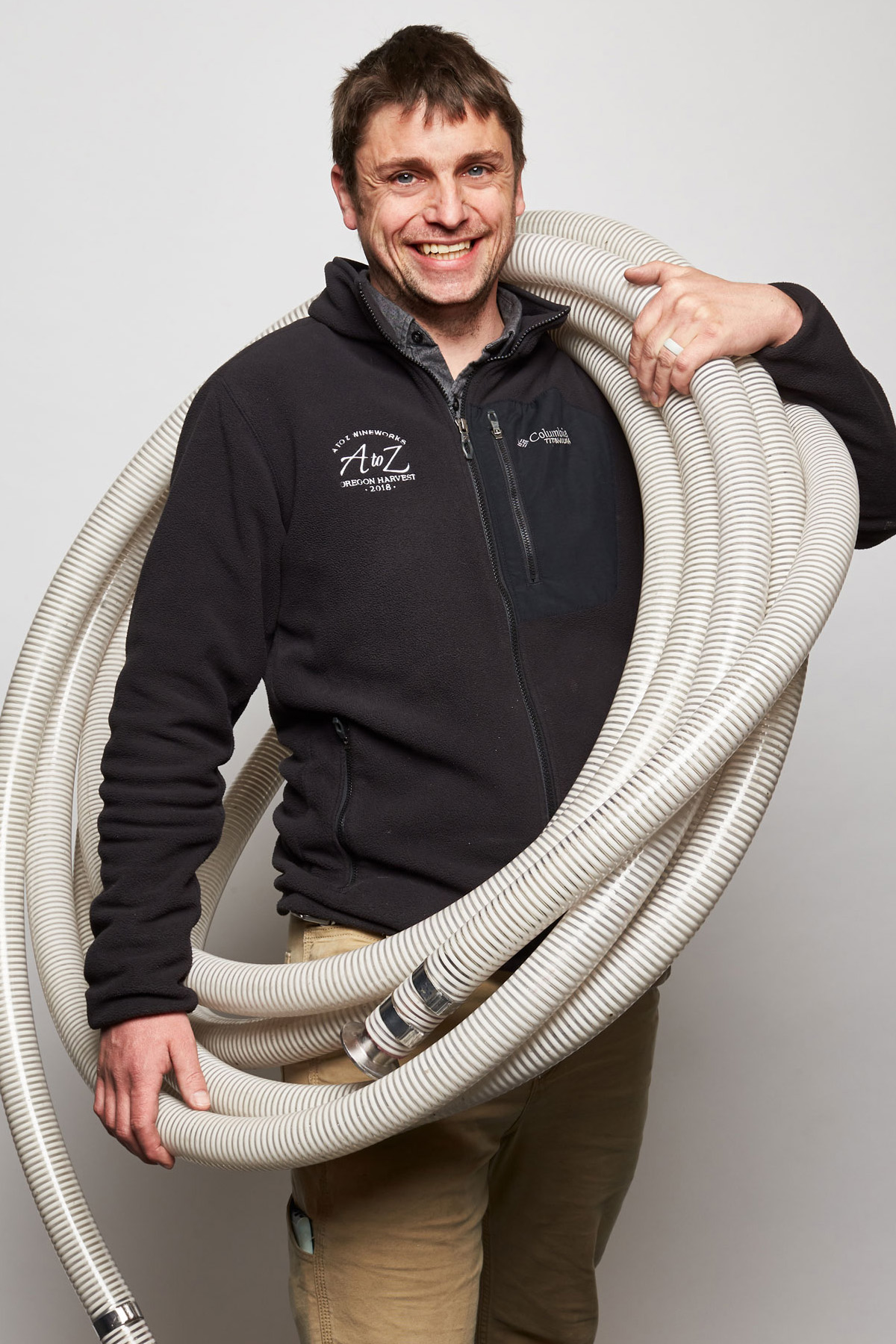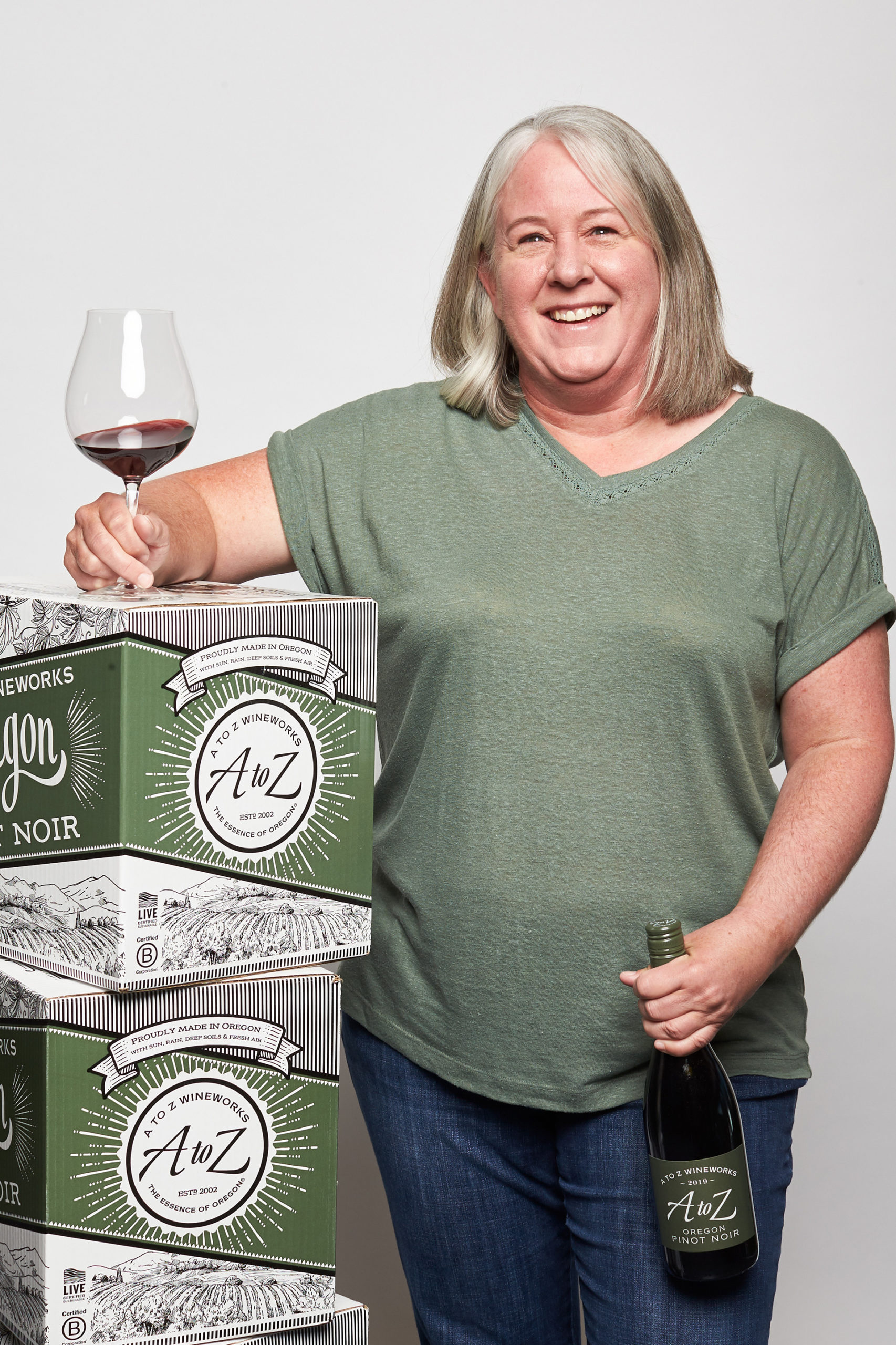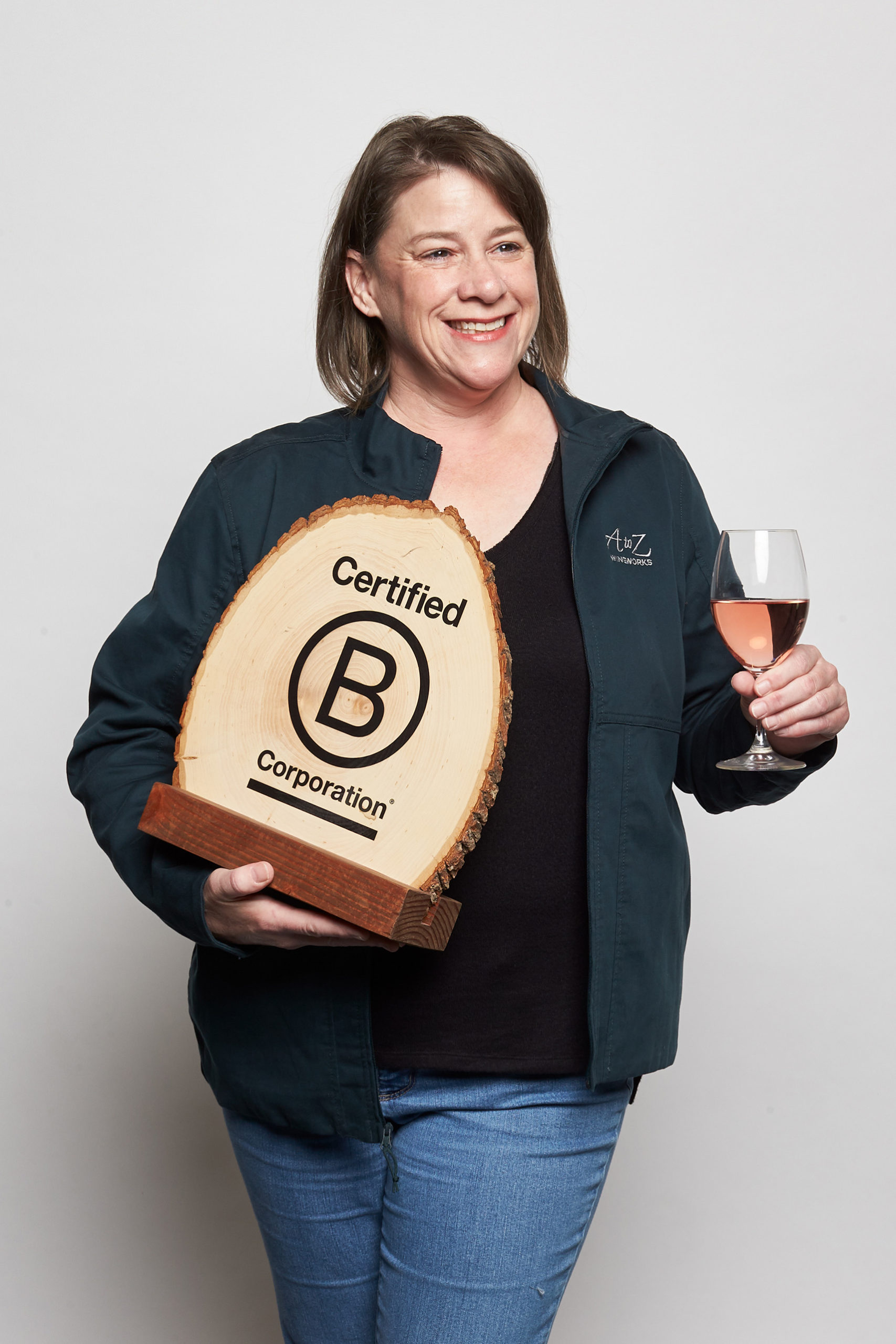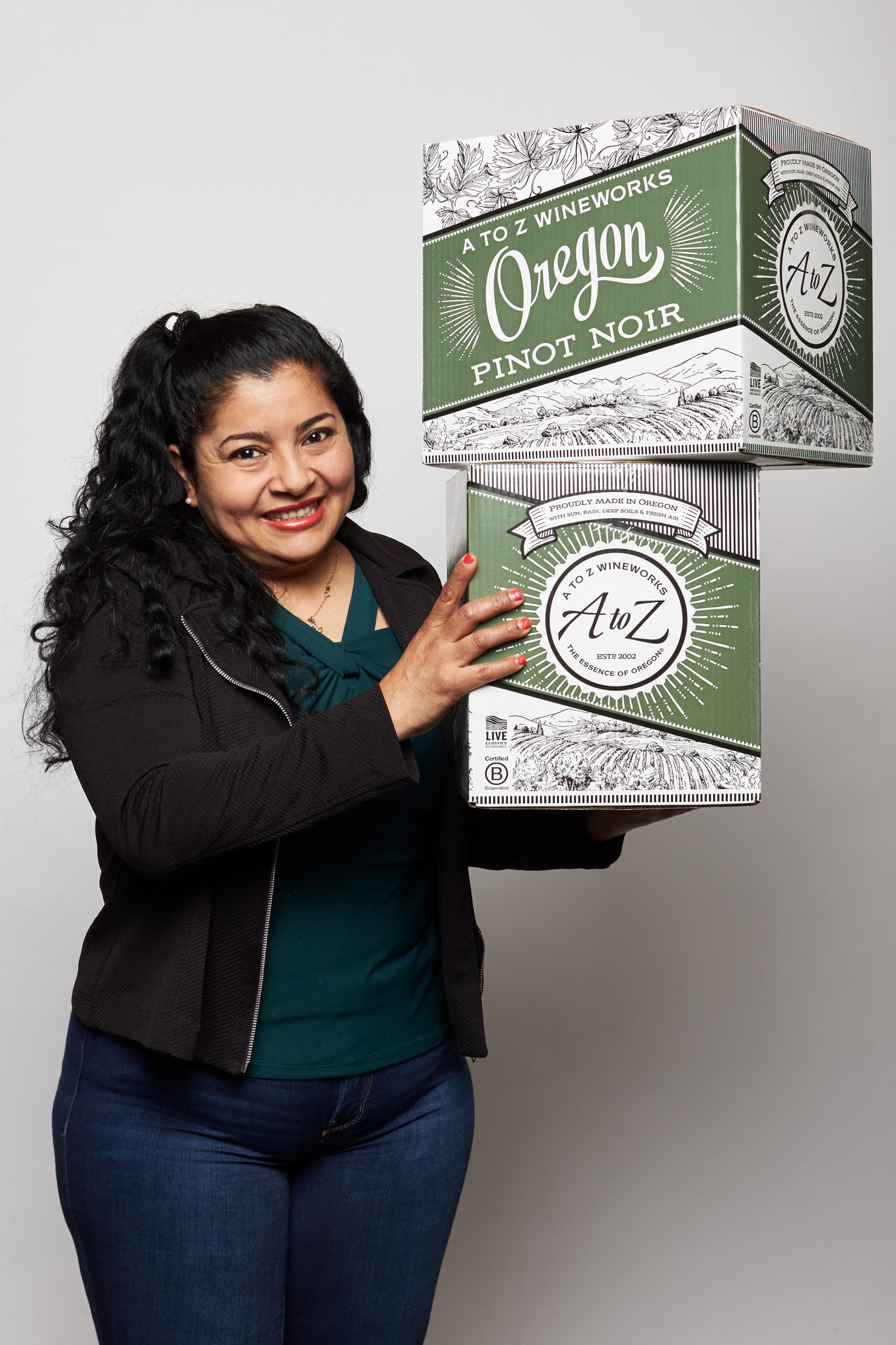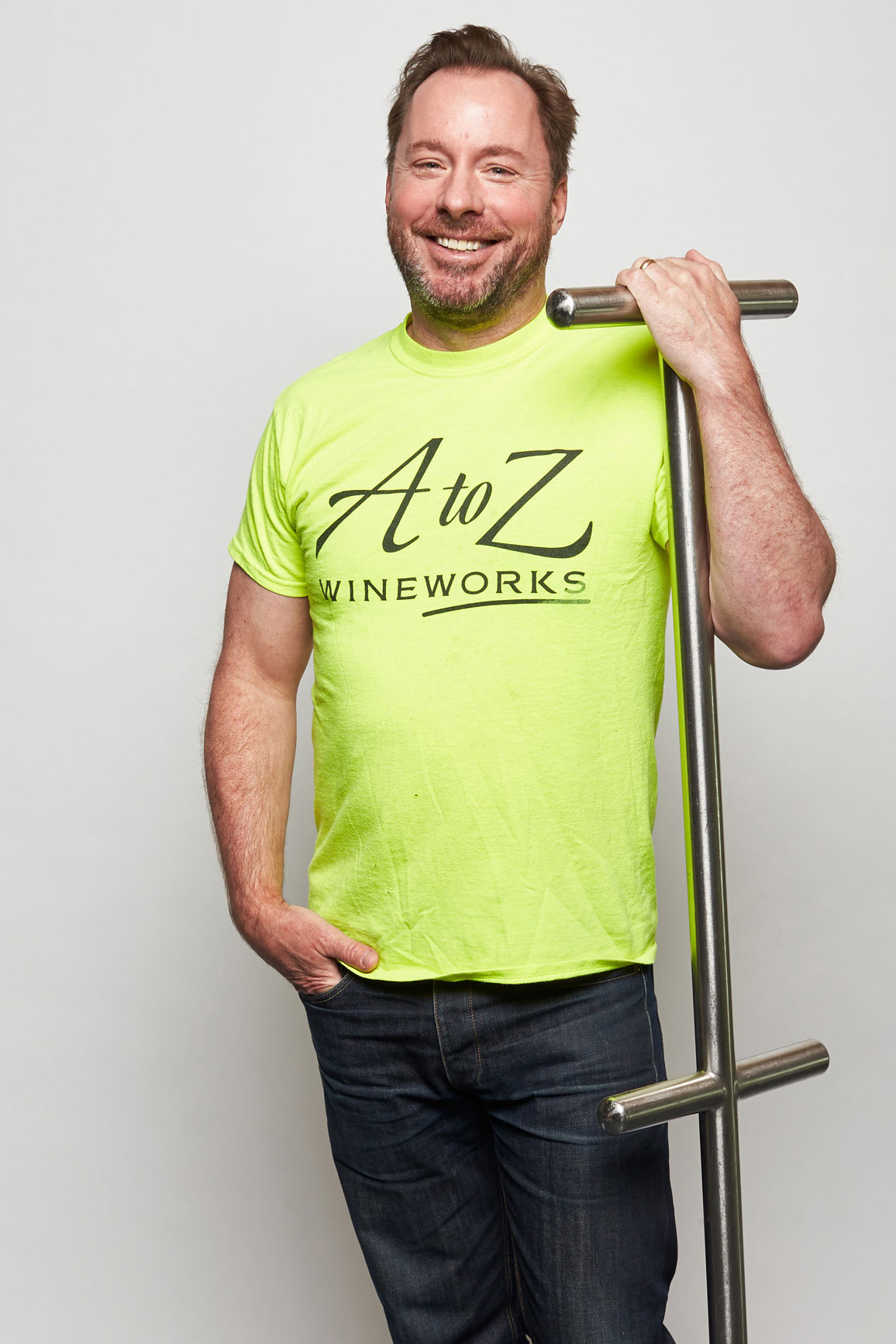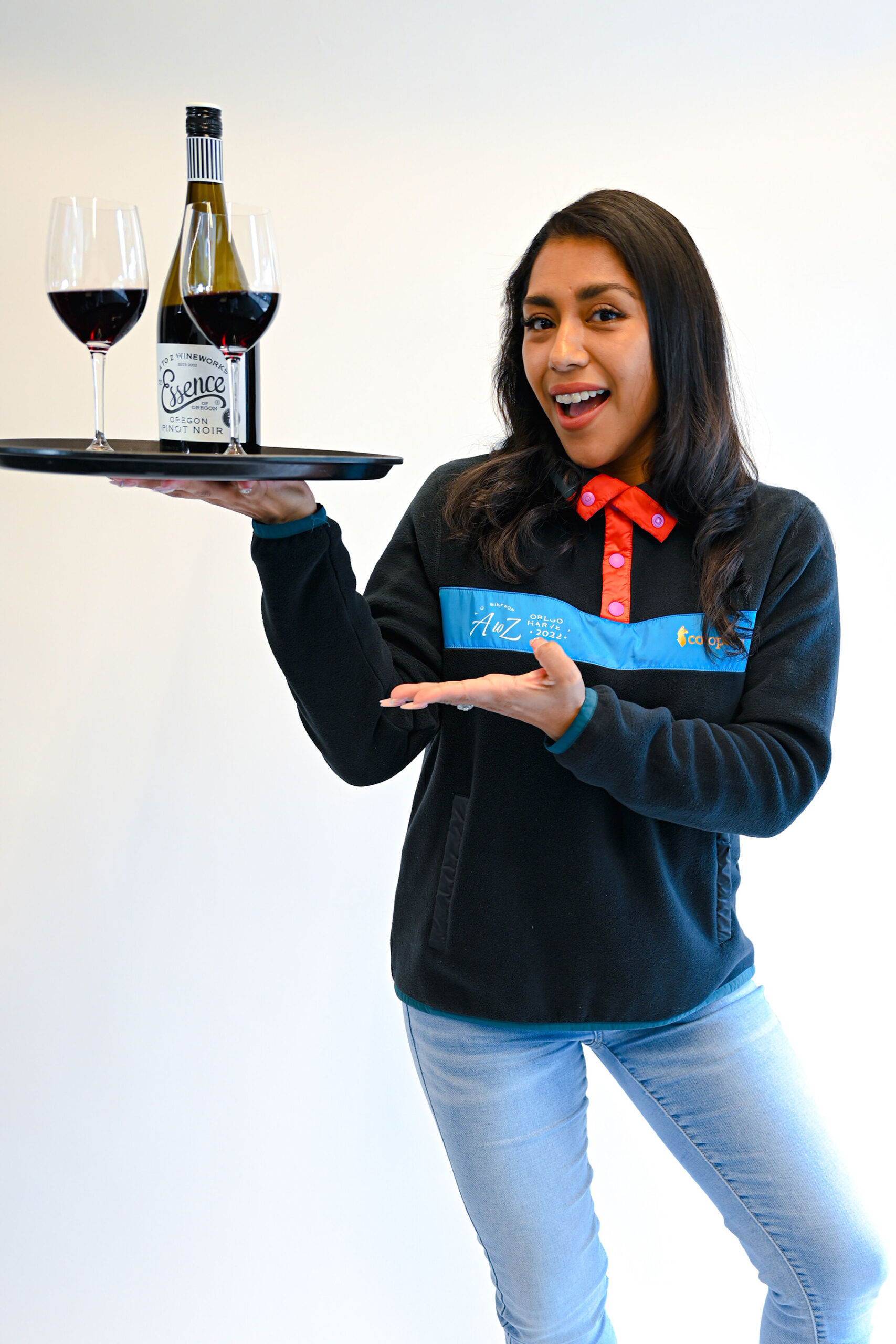 HR Coordinator
Abby Coffman
Associate Marketing Manager
Allison King
President & CEO
Amy Prosenjak
Amy joined the company in its fifth year with the acquisition of REX HILL Vineyards & Winery (2007). Her financial and leadership experience was garnered at both a family-owned, billion-dollar manufacturing company and a publicly-traded international retailer. Amy has been instrumental in transitioning the fast-growing A to Z Wineworks from an 80,000 case winery to its current status as Oregon's largest winery with a production of 400,000 cases and a newly integrated and expanded winemaking campus
Cellar Associate
Ana Gabriela Blanco
Vineyard Crew
Andres Garcia
Associate Winemaker
Anna Welch Prost
Anna serves an integral role in winemaking with a primary focus on A to Z white and rosé wines. Following her degree in Horticulture from Cal Poly, Anna studied at Lincoln University in New Zealand and later also completed the Chemeketa Winemaking program. She worked at Chappellet and Cardinale wineries in California, Delegats Wine Estates in New Zealand, and Vasse Felix Winery in Australia before coming to A to Z for the 2009 harvest. Subsequently, she has served as Lab Technician, Lab Manager, Enologist, and Assistant Winemaker before becoming Associate Winemaker.
Bottling Associate 2
Arsenia Arrezola
Senior Inventory Coordinator
Audri Conklin
Bottling Associate 2
Aurelio Coronel
Winery Chef
Billy Brownlee
Bilingual Hospitality Associate
Blanca Zavala
A to Z Founder, Consulting Winemaker
Cheryl Francis
Cheryl studied Enology in France after completing a Biology degree at Lewis & Clark College. She worked three harvests in New Zealand before returning to Oregon to make wine for Chehalem for eight years. In 2002, she joined Deb Hatcher, Bill Hatcher and Sam Tannahill to launch A to Z Wineworks. In 2007, the group bought REX HILL reclaiming the brand for highest quality. As well as focusing on the white wine program, Cheryl oversaw an infrastructure expansion on the property completed in 2016 adding 46,000 square feet of capacity for A to Z and a rebuild of the legacy REX HILL tasting room in 2020.
A to Z Founder, Consulting CMO
Deb Hatcher
Assistant Viticulturist
Devin Weeks
HR Specialist – Talent Experience
Diane Gilmore
REX HILL Tasting Room Manager
Doug Rankin
Doug comes from the restaurant world where he managed events and front-of-the-house operations at multiple Portland establishments. Doug has spent most of his career in hospitality and finds joy in creating great guest experiences. When Doug isn't creating amazing guest experiences, he dotes on his backyard chickens and grows tons of veggies that he pickles, dehydrates & cans. Doug loves to cook and he also has a passion for board games, of which he has a self-attested 'huge' collection.
Vineyard Crew
Francisco Alvarez Zurita
Cellar Associate
Fred Smallhoover
Bottling Line Associate
Gilberto Rodriguez
Associate Digital Marketing Manager
Ivanna Tucker
Hospitality Sales Associate
Jeff Ivy
Director of DTC Sales and Operation
Jennifer Willis
Hospitality Associate
Joan Riley
Sr Manager of Vineyard Operations
Joey Myers
Joey Myers is a second-generation winegrower and a fifth generation Oregon farmer. He brings two decades of ultra-premium wine grape growing experience and an interest in exploring various methods of regenerative winegrowing for all regions of Oregon. After earning his degree in Geography from Southern Oregon University, he worked in cellars and cool climate vineyards in France, Switzerland, Germany, New Zealand, and California. Joey has his professional certificate from WSU Extension Viticulture/Enology and is an active member of the Willamette Valley Viticulture Technical Group, OWB Research Funding Committee and the Oregon Pest and Disease Advisory Group.
DTC Hospitality Lead
Jonathan Lampe
Jonathan originally joined REX HILL part-time in the tasting room to expand his knowledge of Pinot Noir and wine in general. Those weekend shifts intensified his passion for wine so much that he decided to leave his decade-long career in insurance and join the team full time. He has since become a Certified Specialist of Wine and has passed the Wine & Spirit Education Trust Level 3 Certification. Jonathan is happy to share interesting wine knowledge in the tasting room.
Bottling Line Supervisor
Jorge Zagada
Vineyard Manager
Jorge Zurita
Director of Marketing
Katie Quinn
Katie has 20 years experience in the wine industry and a firm handle on managing marketing for one of Oregon's largest wineries. A native Oregonian, she earned her degree in International Business from Linfield College. Katie marshals all of the marketing support for national sales, and manages or advises on a myriad of other marketing needs.
Facilities Maintenance Manager
Kayla Trebotich
Staff Accountant
Kelly Garrett
Vineyard Associate – Skilled
Kevin Rodgers
Direct Sales Ops. Coordinator
Kristi Morin
Digital Marketing Specialist
Lisa Boomer
Bottling Associate
Lorenzo Guzman
Bottling & Warehouse Supervisor
Maggie Arrezola
Hospitality Manager
Mark Smith
Vineyard Manager
Martin Loeza
Assistant Winemaker
Mathieu Delarbre
After studying the business of wine, Mathieu moved to winemaking working at several wineries in his home region in the Northern Rhône of France. He gained more experience and studied different winemaking styles with stints in New Zealand, Australia, Washington, and Oregon. In 2015, he and his wife settled in the Willamette Valley, where Mathieu began his career at A to Z and REX HILL first as a Cellar Associate, then Cellar Master and, currently, Assistant Winemaker.
Finance Coordinator AP/AR
Melissa Remick
Executive Winemaker
Michael Davies
A small-town New Zealander, Michael completed a Bachelor of Arts in Economics, Scandinavian Studies and Political Science at the University of Auckland leading to some unusual jobs, before returning to Lincoln University for a post-graduate diploma in Viticulture & Enology. Prior to joining A to Z, he served as Vineyard Manager and Assistant Winemaker for 6 years at Chehalem, as well as in Burgundy, California, the Hunter Valley of Australia and numerous regions of New Zealand. Michael and his winemaker wife, Anna Matzinger, make Matzinger Davies wines.
Director of Human Resources
Michelle Candelaria
Michelle has worked in a variety of growth-focused, fast-paced businesses, both large and small, from start-ups to large, publicly-held businesses. Industries she has worked in include IT, wholesale, manufacturing, telecommunications, and media services (Netflix). Michelle is a liberal arts grad (English) from San Jose State and is a Certified Senior Professional in Human Resources (SPHR).
Bottling Team Lead
Mina Arrezola
Associate Winemaker
Olivier Prost
Olivier studied in his native France, first winemaking and viticulture in Montpellier and later beverage and wine marketing in Paris. Starting in 1998, he worked harvests in Languedoc-Roussillon, Bordeaux, and Burgundy, and then Napa, New Zealand, and Australia. In 2009, Olivier came to A to Z Wineworks where he served as Cellar Hand, Cellar Master, Assistant Winemaker, and now Associate Winemaker.
Facilities Tech II
Rick Perkins
Lab Supervisor & Research Assistant
Ryan Perry
Originally from the Hudson Valley in Upstate New York, Ryan worked as a harvest intern in 2016 before joining A to Z full time in 2017. He held the position of Cellar Associate, then Cellar Lead before moving to the Lab. As Lab Supervisor he provides support and chemical analysis and as Research Assistant he focuses on new literature and data analysis. Ryan was first interested in wine as part of a Biochemistry club in college and then while living abroad in both Czechia and the Republic of Georgia. Outside of work he enjoys hiking, yoga, and waking up early to watch English soccer.
A to Z Founder, Consulting Wine Grower
Sam Tannahill
A Washington and Lee University grad, Sam earned his post-graduate degree from University de Dijon. Sam and Cheryl Francis founded Francis Tannahill Wine Company in 2001 and then A to Z Wineworks with Deb Hatcher and Bill Hatcher. A to Z Wineworks grew quickly and the families acquired REX HILL in 2007. One of the largest wineries in Oregon with distribution in 50 states and 8 international markets, A to Z has led sustainability in the wine industry by becoming one of the few LIVE certified wineries in the world, becoming a certified B Corp in 2014, and being named a Best for the World B Corp every year since.
Bottling Associate 2
Sara Arrezola
Marketing Coordinator
Sarah Andre
Manager of Wine Operations
Sarah Dvorak
Sarah manages wine operations and packaging; interacting with every department and acting as a key contact to industry partners. She is a champion of our sustainable winery certifications, tracking winery progress and improvement each year for A to Z's accreditations. A native Oregonian with 13 vintages under her belt, Sarah corrals winemakers and grapes for the REX HILL harvest crew. She holds a degree in Psychology from Oregon State University and later completed the Winemaking program at Chemeketa.
Senior Lab Technician
Sarah Nichols
Consumer Sales Manager
Sierra Beri
Sierra started her career in the fashion industry but as her curiosity for wine increased, she decided to pursue wine education and change her path. A native Oregonian, she received her degree from the Art Institute of Portland and has completed the WSET Level 1 course. In her free time, Sierra enjoys exploring the outdoors, gardening, and traveling internationally to regions known for their wines to broaden her wine knowledge.
Bilingual Hospitality Associate
Yadira Segura Moreno
Hospitality Associate
Zoe Brouwer